Delays in Cancer Diagnosis: What Do We Know and What are the Important, Unanswered Questions?
to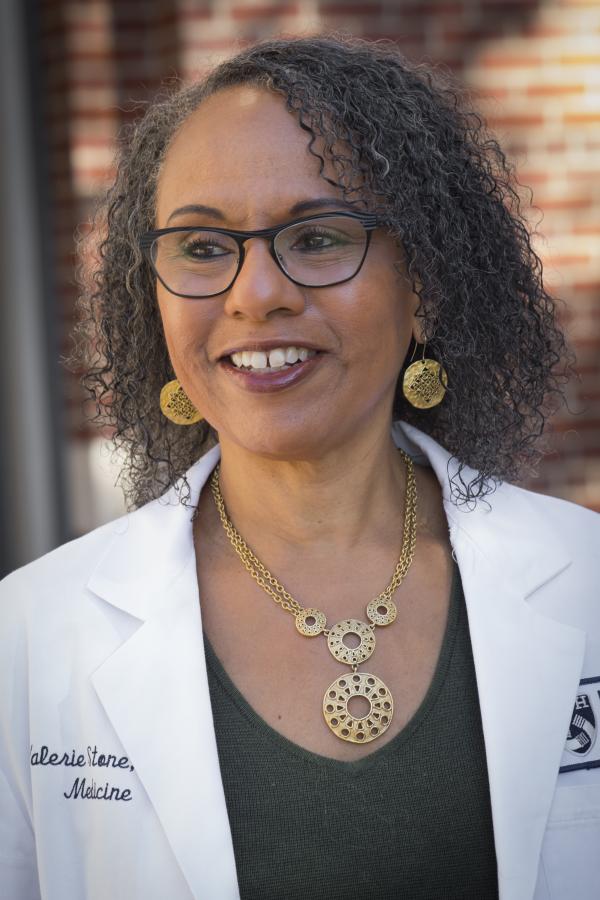 Valerie Stone, M.D.
Vice Chair for Diversity, Equity, and Inclusion, Department of Medicine Professor of Medicine
Dr. Valerie Stone is vice chair for diversity, equity, and inclusion of the Department of Medicine at Brigham and Women's Hospital (BWH). Dr. Stone is an academic general internist as well as an infectious disease specialist and is a Professor of Medicine at Harvard Medical School. She received her medical degree from Yale University School of Medicine and did her residency in internal medicine at Case Western Reserve - University Hospitals of Cleveland. She completed a health services research fellowship at the Harvard T. H. Chan School of Public Health and BWH, and an infectious disease fellowship in Boston University School of Medicine program.
Dr. Stone is a nationally recognized expert on HIV/AIDS and is the author of numerous publications on HIV/AIDS care and policy, including the book, HIV/AIDS in U.S. Communities of Color. Her research focuses on disparities in HIV/AIDS care by race/ethnicity and gender, and strategies for optimizing the care of the diverse patients living with HIV/AIDS. Dr. Stone's scholarship has also examined current issues in primary care, diversity in healthcare, and innovations in residency training. Prior to returning to the Brigham, Dr. Stone was Chair of the Department of Medicine at Mount Auburn Hospital, and she previously spent more than a dozen years as a physician leader at the Massachusetts General Hospital.
Dr. Stone has received many awards for her work, including the Society of General Internal Medicine's Elnora Rhodes Award for exceptional contributions in promoting patient care, education and research in primary care, the Massachusetts American College of Physicians Laureate Award, the Justice in Health Award from JRI Health, and the Community Hero Award from Action for Boston Community Development (ABCD). 
This page was last updated on Wednesday, August 17, 2022