Dissecting The Human Immune Response: Useful, Basic and Surprising Findings
to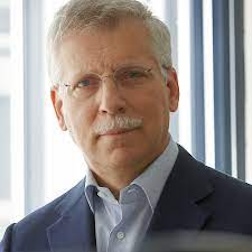 Antonio Lanzavecchia, Ph.D.
Istituto Nazionale di Genetica Molecolare
Antonio Lanzavecchia is an immunologist recognized for his work on antigen presentation by B cells and dendritic cells, for his studies on T cell activation and on the cellular basis of immunological memory, and for the development of novel methods to isolate human monoclonal antibodies. Lanzavecchia was born in Italy and obtained a medical degree from the University of Pavia, where he specialized in pediatrics and in infectious diseases. From 1983 to 1999 he worked at the Basel Institute for Immunology and since 2000 is the founding director of the Institute for Research in Biomedicine, Università della Svizzera italiana, in Bellinzona, Switzerland. He is also professor of Human Immunology at the Swiss Federal Institute of Technology, ETH Zürich. He received the EMBO Gold Medal and the Cloetta Prize and is a member of the EMBO, of the Swiss Academy of Medical Sciences and of the US National Academy of Sciences.
Summary
 https://videocast.nih.gov/watch=52613
This page was last updated on Monday, October 23, 2023