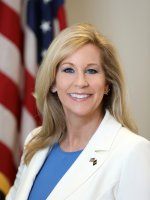 Lisa L. Coronado, M.B.A.
Senior Advisor for Program Management
B.S., University of Lowell, 1986
M.B.A., Johns Hopkins University, 2006
Ms. Coronado has over 33 years of experience in the biomedical and clinical research arena. She is recognized as a visionary leader, skillful and thoughtful manager, expert strategist, innovative thinker and talented negotiator. She has a proven record for leading change, producing results, making significant contributions, developing new programs, managing mission-critical projects, resolving complex challenges and developing important collaborations and alliances. Ms. Coronado is credentialed as a senior expert in federal acquisition strategy, contract development and management. She is a subject matter expert in radiation safety, internal dosimetry and clinical research ethics.
She has experience working with diverse staff on multi-disciplinary projects; infrastructure and business development; program evaluations; workforce recruitment, development and management; and resource allocation and optimization. Ms. Coronado has authored several publications, numerous technical reports and white papers. She serves on a variety of advisory boards, committees, teams and working groups.
In her current position in the Office of Intramural Research (OIR), Ms. Coronado provides strategic leadership, identifies creative solutions and implements changes on a wide variety of matters pertaining to the NIH Intramural Research Program (IRP), across all 27 Institutes, Centers and Offices (ICOs). Specific areas include workforce recruitment, development and management; employee relations, conflict resolution and displacement; acquisition strategy, requirements development and contracts management; program evaluations and operational assessments; benchmarks, best practices and workflow optimization; policy review, recommendation and implementation; balancing risks and minimizing economic espionage threats from foreign influences.
Ms. Coronado jointly serves as the Senior Associate Director for Scientific Management, Division of Intramural Research (DIR), NIAID. She is a FAC-COR Level 3, responsible for several large technical and scientific contracts; total value of her contract portfolio is around $400 Million.
This page was last updated on Tuesday, September 6, 2022