A multiscale biology approach for dissecting the complex processes underlying aging and aging related phenotypes
Florence Mahoney Lecture on Aging | to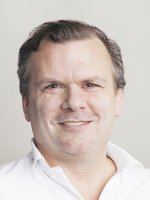 Eric Schadt, Ph.D.
Professor and Chair of Genetics and Genomic Sciences
Dr. Eric Schadt is an expert on the generation and integration of very large-scale sequence variation, molecular profiling, and clinical data for constructing molecular networks that define disease states and link molecular biology to physiology. He is known for calling for a shift in molecular biology toward a network-oriented view of living systems—to complement the reductionist, single-gene approaches that currently dominate biology—to more accurately model the complexity of biological systems. Dr. Schadt has published more than 200 peer-reviewed papers in leading scientific journals and contributed to a number of discoveries relating to the genetic basis of diabetes, obesity, Alzheimer disease, and other common diseases. He was recently named among the "World's Most Influential Scientific Minds 2014" by Thomson Reuters based on an analysis of the impact of his publications.
Summary
The annual Mahoney Lecture is named in honor of Florence Stephenson Mahoney (1899–2002), who devoted the last half of her life to successfully advocating for the creation of the National Institute on Aging and increased support for NIH. During his lecture, Dr. Schadt will focus on the integration of the digital universe of information to better diagnose, treat, and prevent human disease. The lecture will feature the work of Dr. Schadt and his team at the Icahn Institute, which seeks to understand the vast network of genes, proteins, metabolites, and environmental factors that drive the function of the human body.
This page was last updated on Wednesday, August 11, 2021