Age, genes, sex, and smell: predicting Parkinson disease
Florence Mahoney Lecture on Aging | to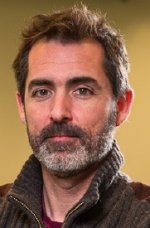 Andrew Singleton, Ph.D.
NIH Distinguished Investigator
National Institute on Aging
In 2001 Dr. Singleton joined the NIA as an Investigator within the newly created Laboratory of Neurogenetics. Dr. Singleton's group investigates the genetic and cellular mechanisms underlying simple-Mendelian and complex neurological diseases.
Summary
Dr. Singleton's talk will focus on the most effective route to testing disease-modifying therapies in neurodegenerative disease earlier in the disease process, with a particular focus on Parkinson disease. He will discuss attempts to make headway in identifying at-risk patients as early as possible in the disease process, when interventions may be most effective.
This page was last updated on Wednesday, August 11, 2021