The AML genome(s): Mutations in four dimensions
Marshall W. Nirenberg Lecture | to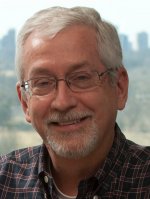 Timothy J. Ley, M.D.
Lewis T. and Rosalind B. Apple Professor of Oncology
Professor of Medicine and Genetics
Washington University School of Medicine
Summary
For many years, Dr. Ley's laboratory has used mouse models of acute myeloid leukemia (AML) to establish key principles of AML pathogenesis. The lab established that the initiating event for Acute Promyelocytic Leukemia is the PML-RARA fusion gene created by the t(15;17) that is found in nearly all patients with this disease. The roles of cooperating mutations and the cellular milieu for APL pathogenesis have also been established. In collaboration with the Genome Institute at Washington University, the investigators of the Genomics of AML PPG (TJ Ley, PI) sequenced the first human cancer genome (a patient with AML) and the first mouse cancer genome (from the mouse model of APL), and have discovered several new recurrent mutations that are important for AML pathogenesis and outcomes, including recurring mutations in DNMT3A and IDH1/2, among many others. These data are now being correlated to RNA expression, DNA methylation, protein abundance and modification, and clinical datasets. These efforts will hopefully lead to new tests to better establish prognosis, and new approaches for the therapy of patients with this disease.
This page was last updated on Wednesday, August 11, 2021