Bone regenerative engineering: a convergence approach
to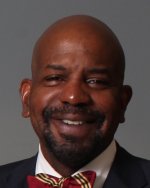 Cato T. Laurencin, M.D., Ph.D.
University Professor
Albert and Wilda Van Dusen Distinguished Professor of Orthopaedic Surgery
Professor of Chemical and Biomolecular Engineering
Professor of Materials Science and Engineering
Director, Institute for Regenerative Engineering
Institute for Regenerative Engineering, UConn Health
Summary
The treatment of bone injuries that necessitate bone regeneration continues to be a major challenge for the orthopaedic surgeon. This burden is compounded by the constraints of supply and morbidity associated with autograft tissue, the gold standard of repair. The use of allografts, xenografts, or metal and ceramic implants overcomes many of the limitations associated with autografts but fails to provide a viable solution. Dr. Cato T. Laurencin has worked in the area of bone engineering with a focus on biomaterial selection, scaffold development, cell selection, cell/material interaction, growth-factor delivery, and, more recently, the development of inducible materials.
This entire body of work, developed over more than 25 years, has made matrixbased musculoskeletal tissue engineering a viable clinical alternative and has motivated the establishment of a new field: regenerative engineering. Regenerative engineering involves new technologies harnessed over the past decade such as advanced materials science including nanotechnology, advanced stem-cell science, morphogenesis, developmental biology cues, the knowledge and appreciation of physical forces, and clinical translation. Dr. Laurencin's work has encompassed many aspects of these new technologies and heralds a bright future for the regeneration of bone and other complex tissues.
This page was last updated on Wednesday, August 11, 2021