The zebrafish guide to tuberculosis
to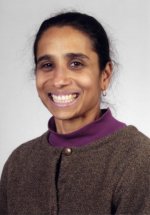 Lalita Ramakrishnan, Ph.D.
Professor of Immunology and Infectious Diseases
Wellcome Trust Principal Research Fellow
Summary
We have developed the zebrafish as a surrogate model to study human tuberculosis. The optical transparency combined with the genetic tractability of this model have proved to be powerful and have allowed us to make surprising discoveries about tuberculosis pathogenesis, immunity, and drug tolerance that suggest completely new approaches to treatment. These discoveries and their application to human tuberculosis treatment will be discussed.
This page was last updated on Wednesday, August 11, 2021