Genetics and immunology of alopecia areata
to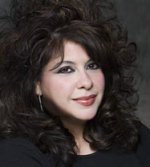 Angela Christiano, Ph.D.
Richard and Mildred Rhodebeck Professor of Dermatology
Columbia University Medical Center
Summary
For the past 20 years, Dr. Christiano's research has focused on understanding the molecular processes that lead to inherited skin and hair disorders in humans. Her research career began with the discovery of genetic mutations associated with epidermolysis bullosa, a skin disease that causes severe blistering. Dr. Christiano's recent work has focused on the investigation of the underlying genetic causes of and identification of potential therapies for alopecia areata, an autoimmune form of hair loss.
This page was last updated on Wednesday, August 11, 2021