Leptin and the neural circuit regulating food intake and glucose metabolism
to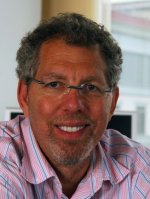 Jeffrey Friedman, M.D., Ph.D.
Investigator, Howard Hughes Medical Institute
Professor
The Rockefeller University
Summary
Jeffrey Friedman studies the molecular mechanisms that regulate food intake and body weight. Genetic studies in mice led to the identification of leptin, a hormone made by fat tissue, that plays a key role in regulating weight. Current studies explore the mechanisms by which leptin controls feeding behavior and body weight. Studies to identify other key regulators are also under way.
This page was last updated on Wednesday, August 11, 2021