Perspective on autoimmunity: a view from the ANCA vasculitis looking glass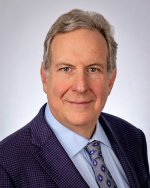 Ronald J. Falk, M.D.
Hugh and Nan Cullman Eminent Professor
Chair, Department of Medicine
University of North Carolina – Chapel Hill
Summary
Dr. Ronald Falk is internationally recognized physician-scientist whose lifelong career has been the study of autoimmune kidney disease and ANCA vasculitis. For over three decades, his research has led to a deeper understanding of the causes and conditions that may lead to the development of ANCA vasculitis in an effort to improve the lives of those patients afflicted with vasculitis and autoimmune kidney diseases.
This page was last updated on Wednesday, August 11, 2021