Unraveling Smell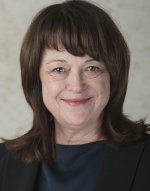 Linda B. Buck, Ph.D.
Fred Hutchinson Cancer Research Center
Summary
Dr. Linda Buck is a Howard Hughes Medical Institute Investigator, a Full Member of Fred Hutchinson Cancer Research Center, and an Affiliate Professor at the University of Washington. She received a B.S. from the University of Washington and a Ph.D. from the University of Texas Southwestern Medical Center. She was previously Full Professor of Neurobiology at Harvard Medical School. Dr. Buck is a Member of the National Academy of Sciences, the National Academy of Medicine, and the American Academy of Arts of Sciences, a Fellow of the American Association for the Advancement of Science, and a Foreign Member of the Royal Society.
Dr. Buck's research has provided key insights into the mechanisms that underlie our sense of smell. Her pioneering research has shed light on how thousands of odor molecules in the environment are first detected in the nose and then translated by the brain into diverse odor perceptions and instinctive behaviors. Dr. Buck has been the recipient of numerous honors and awards, including the Unilever Science Award, the Lewis S. Rosenstiel Award for Distinguished Work in Medical Research, the Gairdner Foundation International Award, and, in 2004, the Nobel Prize in Physiology or Medicine.
This page was last updated on Wednesday, August 11, 2021