Using human stem cells to understand and treat diabetes
to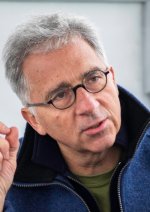 Douglas Melton, Ph.D.
Investigator, Howard Hughes Medical Institute
Co-Director, Harvard Stem Cell Institute
Xander University Professor
Summary
We study how the pancreas normally develops and use that information to grow and develop pancreatic cells (Islets of Langerhans). Our laboratory focuses on the directed differentiation of stem cells to create functional pancreatic beta cells that can be used for research on the cause(s) of diabetes as well as exploring the use of stem cell-derived islets for transplantation.
This page was last updated on Wednesday, August 11, 2021