From genetics to therapeutics in Alzheimer's: accelerating translation, increasing success
Florence Mahoney Lecture on Aging | to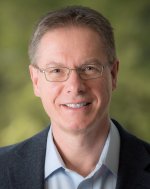 Lennart Mucke, M.D.
Professor of Neurology and Neuroscience, University of California, San Francisco
Director, Gladstone Institute of Neurological Disease
The J. David Gladstone Institutes
Summary
Dr. Mucke's research focuses on conditions that cause cognitive deficits, behavioral abnormalities and other major neurological alterations, including aging-related dementias, epilepsy and neuropsychiatric disorders. He uses transgenic mouse models and neural cultures to dissect the pathogenic pathways that lead from genetic and environmental risk factors to neurological abnormalities at the molecular, cellular, network and behavioral level. Experimental models are also used to develop and evaluate novel treatment strategies. The clinical relevance and potential impact of the models and therapeutic strategies is then assessed in studies of human subjects.
This page was last updated on Wednesday, August 11, 2021