Preclinical cancer target validation: how not to be wrong
to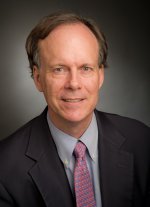 William G. Kaelin Jr., M.D.
Dana-Farber Cancer Institute, Harvard Medical School
Dr. Kaelin obtained his B.A. and M.D. degrees from Duke University and completed his internal medicine training at the Johns Hopkins Hospital, where he served as chief medical resident. He was a clinical fellow in medical oncology at the Dana-Farber Cancer Institute and a postdoctoral fellow in the laboratory of David Livingston, during which time he was a McDonnell Scholar. Dr. Kaelin is a member of the American Society of Clinical Investigation, the American College of Physicians, the National Academy of Sciences, and the National Academy of Medicine. He recently served on the NCI Board of Scientific Advisors, the American Association for Cancer Research (AACR) Board of Trustees, and the Institute of Medicine National Cancer Policy Board. He has received numerous awards including the the 2016 Albert Lasker Basic Medical Research Award, the Canada Gairdner International Award, the Paul Marks Prize, the AACR Richard and Hinda Rosenthal Prize, a Doris Duke Distinguished Clinical Scientist Award, the, the American Society for Clinical Investigation Stanley J. Korsmeyer Award, and the Scientific Grand Prix of the Foundation Lefoulon-Delalande and the Institute of France.
Summary
Published and unpublished studies by investigators in the pharmaceutical industry indicate that a disturbingly high number of academic laboratories' reports nominating potential new cancer-drug targets are either nonreproducible or, if reproducible, are not sufficiently robust to form the basis for drug-discovery efforts. The reasons are likely multifactorial, including the ubiquitous use of "down" assays in cancer biology (e.g. decreased cell proliferation, decreased tumor growth, etc.) that incorporate chemical and genetic perturbants that are prone to cause off-target effects, failure to adequately correct for multiple hypothesis testing, flawed logic when inferring causality from correlative data, and publication bias in favor of "positive" results. Improving the veracity and robustness of preclinical target-validation studies will require setting higher standards in terms of the logic, controls, and corroboration underlying their conclusions. These standards will hopefully discourage the now common practice of relegating target identification and validation experiments to the last figures of papers in an (often gratuitous) attempt to justify their "clinically relevance." Real translation happens when one has finally gathered enough knowledge to know what can be done, not by coercing basic scientists to be translational scientists.
This page was last updated on Wednesday, August 11, 2021