Standing on the shoulders of mice: adventures in human immunology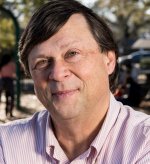 Mark M. Davis, Ph.D.
Director, Institute for Immunity, Transplantation and Infection
The Burt and Marion Avery Family Professor of Immunology
Summary
While inbred mice have been a very powerful model for analyzing the immune system, recent advances, both technological and conceptual, have begun to make direct studies of the human immune system possible. This is vitally important from a translational perspective, as mouse models of disease have not been as productive as hoped for in producing "actionable intelligence" with which to diagnose and treat patients. Another benefit is that human work is almost unexplored territory for immunologists in our present time, where asking basic questions often results in unexpected answers, as the compromises that were necessary to make in laboratory mice-virtually eliminating genetic and environmental heterogeneity-are unavoidable in human beings and have profound effects on their immune responses. This is allowing a wealth of new insights into how the immune system works and will allow a new depth of understanding in autoimmunity, cancer, and infectious diseases.
This page was last updated on Wednesday, August 11, 2021