Quasispecies Suppression of Viral Drug Resistance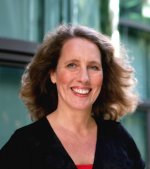 Karla Kirkegaard, Ph.D.
Violetta L. Horton Professor
Stanford University School of Medicine
Dr. Karla Kirkegaard, Ph.D., is the Violetta L. Horton Research Professor of Genetics at the Stanford University School of Medicine. Her laboratory focuses on identification of dominant drug targets for antiviral design, such as small molecules that stabilize oligomeric assemblages. A past recipient of the NIH Director's Pioneer Award, Dr. Kirkegaard combines her interests in biochemistry, cell biology, and genetics in the study of RNA virology, using poliovirus and other positive-strand RNA viruses to understand the cell biology of viral infections and the genetics of viral variability.
Summary
The spectre of drug resistance renders the development of antivirals difficult, especially in RNA viruses whose genome replication is highly error prone. Karla Kirkegaard's lab has been working to develop principles by which the outgrowth of drug-resistant viruses can be thwarted through the choice of noncanonical antiviral targets.
This page was last updated on Thursday, May 19, 2022