Charting the Path for Alzheimer's Prevention with the Colombian Kindred with Autosomal Dominant Alzheimer's Disease
Florence Mahoney Lecture on Aging | to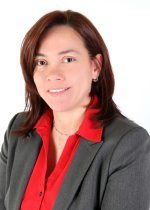 Yakeel Quiroz, Ph.D.
Associate Professor of Psychology in the Department of Psychiatry
Dr. Quiroz is Associate Professor in the Departments of Psychiatry and Neurology at Massachusetts General Hospital and Harvard Medical School, Boston, MA. She currently serves as Director of the MGH Familial Dementia Neuroimaging Lab, and Multicultural Alzheimer's Prevention Program (MAPP). She completed her PhD in Clinical Psychology at Boston University and her Clinical Internship and Postdoctoral Fellowship in Neuropsychology at the MGH. Dr. Quiroz's research interests focus on studying the neural underpinnings of memory dysfunction in the preclinical stages of Alzheimer's disease (AD). By applying her efforts to the world's largest family with a single, early onset AD-causing mutation (E280A in PSEN1), her research has provided evidence of brain abnormalities in individuals at genetic risk for AD decades before their clinical onset. Her findings have helped the field to re-conceptualize Alzheimer's as a sequence of changes that begins decades before cognitive decline, and which may be targeted by promising disease-slowing treatments at a time in which they might have their most profound effect. Her research work has resulted in several publications that have generated considerable discussion in the field, and has achieved recognition by colleagues at the regional, national, and international level. Dr. Quiroz is the recipient of several awards, including the NIH Director's Early Independence Award, the FABBS Foundation Early Career Impact Award, the National Academy of Neuropsychology Tony Wong Diversity Award, and the Exact, Physical and Natural Sciences Prize from the Alejandro Angel Escobar Foundation in Colombia.
Summary
(This will be a hybrid lecture, previously advertised as being on June 22, now June 8 in person at Lipsett Amphitheather and on NIH VideoCast.) We work with an extraordinary kindred of approximately 6,000 individuals in Antioquia, Colombia, which contains roughly 1,200 carriers of a single autosomal-dominant mutation (PSEN1 E280A). These carriers are expected to develop early onset Alzheimer's Disease, with almost 100% certainty, and have a well-characterized disease course, with mild cognitive impairment (MCI) occurring at a median age of 44, and dementia at 49. For the past two decades, we have been studying these families to identify some of the earliest brain changes that are associated with predisposition to develop Alzheimer's dementia in the future. Our work with autosomal dominant Alzheimer's disease has contributed to the reconceptualization of Alzheimer's disease as a sequence of physiological changes that begins several decades before symptom onset, and which may be delayed or even prevented. Our group has demonstrated that young adults who carry this PSEN1 mutation had brain amyloidosis at the age of 28 years, an average of 16 years before their estimated age of clinical onset (44 years), and had elevated levels of tau pathology in their late 30s, an average of 7 years before symptom onset. Most recently, we published a paradigm shifting article reporting on the first case from these Colombian families who remained cognitively unimpaired until three decades after their estimated age of clinical onset. This patient was found to also have two copies of the APOE3 Christchurch (R136S) mutation, suggesting for the first time that this genetic variant may be protective against AD dementia. This extraordinary case has offered a truly unique opportunity to understand resistance to Alzheimer's disease, and it is opening new avenues for Alzheimer's research and treatment.
This page was last updated on Tuesday, June 7, 2022