Creating Healthy Longevity: A Basis for a Third Demographic Dividend for Society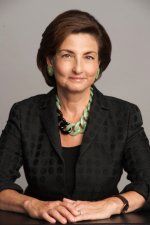 Linda Fried, M.D.
Dean of the Mailman School of Public Health
DeLamar Professor of Public Health Practice
Professor of Epidemiology
Medicine Senior Vice President
Columbia University Medical Center
Dr. Linda P. Fried, MD, MPH, is a global leader in the fields of epidemiology and geriatrics who has dedicated her career to the science of healthy aging and longer health span for all, and creating the knowledge needed for transition to a world where greater longevity benefits people of all ages. An internationally renowned scientist, she has authored over 500 peer-reviewed articles and chapters. Dr. Fried has done seminal work in defining frailty as a medical syndrome, characterizing disability, cardiovascular disease and multimorbidity in older adults, and illuminating their causes and the potential for prevention as keys to optimizing health for older adults.
Summary
This lecture addresses the opportunities of our extended life span for individuals and society if health span is extended to approximate life span. It considers the range of health outcomes that would need to be prevented or delayed, and considers the possibilities to accomplish this. Dr. Fried will offer a perspective that increased health span combined with enabling the potential social capital of older adults could set the stage for a previously unimagined "Third Demographic Dividend" for societies.
This page was last updated on Wednesday, May 18, 2022