Autoinflammatory Disease and the Human Condition
G. Burroughs Mider Lecture | to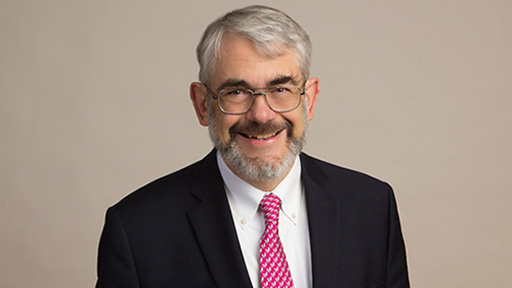 Dan Kastner, M.D., Ph.D.
NIH Distinguished Investigator, Medical Genetics Branch, NHGRI
National Institutes of Health
An NIH Distinguished Investigator and past Scientific Director in NHGRI, Dan Kastner has had a long NIH career focused on using genetic and genomic strategies to understand inherited disorders of inflammation, often stimulated by patients with relatively rare disorders seen at the NIH Clinical Center hospital. This work has provided detailed molecular explanations for these illnesses, has provided the conceptual basis for highly effective targeted therapies, and has informed our understanding of more common illnesses. Kastner's group also proposed the now widely accepted overarching concept of autoinflammatory disease to denote disorders of the evolutionarily ancient innate branch of the human immune system. Dr. Kastner has won several awards and honors, including election to the National Academy of Sciences in 2010 and to the National Academy of Medicine in 2012, recognition as Federal Employee of the Year in 2018, and the Ross Prize in Molecular Medicine in 2019.
Summary
The systemic autoinflammatory diseases are a group of disorders characterized by seemingly unprovoked fever and inflammation, without the high-titer autoantibodies or antigen-specific T cells typically seen in autoimmune diseases. They are now recognized as disorders of the phylogenetically ancient innate branch of the immune system. Studies of monogenic autoinflammatory diseases have provided key insights into the molecular building blocks and regulation of human innate immunity and have been the basis for life-changing targeted therapies for a broad group of human illnesses. In this lecture Dr. Kastner will highlight the contributions of the Intramural Research Program in establishing this field of research, and he will discuss autoinflammation in the context of host defense against pathogens, aging, and the contribution of common genetic variants to human disease.
Objectives
Explain the difference between autoimmune and autoinflammatory diseases, and recognize the clinical features of selected autoinflammatory diseases;
Discuss how genomic strategies have been used to discover new autoinflammatory diseases and their molecular basis;
Recognize the role of host defense against pathogens, aging, and common genetic variants in the development of autoinflammatory diseases.
This page was last updated on Tuesday, June 6, 2023