Controlling The Message: How Herpesviruses Manipulate The Gene Expression Landscape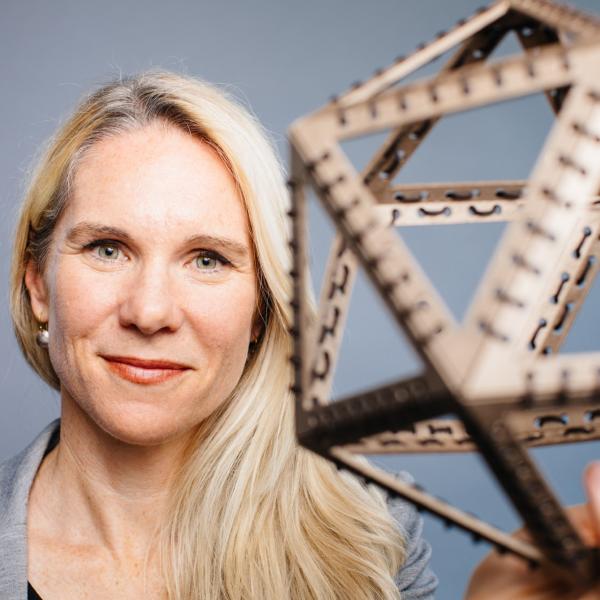 Britt Glaunsinger, Ph.D.
Professor, Department of Molecular & Cell Biology and Department of Plant and Microbial Biology
University of California, Berkeley
We explore how viruses interface with an infected cell, as well as how they hijack cellular machinery for their own use. We are particularly interested in how herpesviruses shape the gene expression environment of their host cell. We primarily study gammaherpesviruses, including Kaposi's sarcoma-associated herpesvirus, which is a major cause of AIDS-associated cancers. We anticipate that these studies will enhance our understanding of virus-host interactions, as well as provide insight into how gene expression pathways are normally regulated in human cells.
Summary
Oncogenic herpesviruses such as Kaposi's sarcoma-associated herpesvirus restrict cellular gene expression to dampen immune responses, while simultaneously stealing the cell's machinery to express viral genes. This restriction initiates through accelerated mRNA decay in the cytoplasm, which subsequently induces broad repression of cellular mRNA synthesis both via relocalization of RNA binding proteins and turnover of RNA polymerase subunits. Herpesviruses, which are among the most successful human pathogens, have evolved to escape this repression and maintain robust viral transcription. Late in infection, the virus assembles a unique virus-host hybrid transcription complex that connects viral gene expression to viral DNA replication and genome packaging. By studying how herpesviruses interface with these gene expression pathways, we hope to uncover conserved stress responses and new connections between seemingly distal components of the gene expression cascade.
Objectives:
*To appreciate how viruses serve as tools to uncover fundamental aspects of human biology
*To understand how cells respond to depletion of messenger RNA that is caused by viral infection
*To understand the unique strategies oncogenic herpesviruses, use to express their viral genes
This page was last updated on Wednesday, April 19, 2023