Forging a New Future – Inclusion of People with Disabilities in Technology Research and Development
to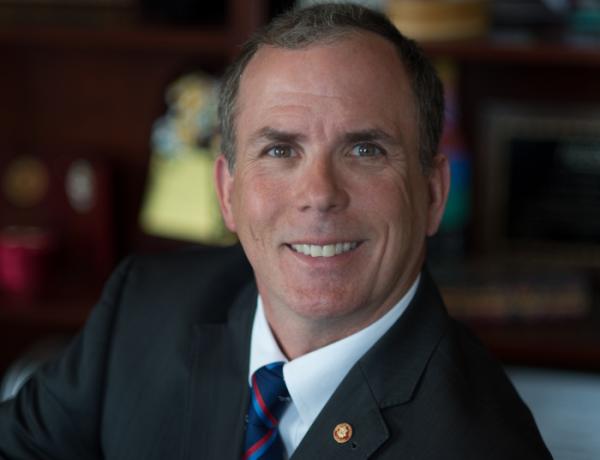 Rory Cooper, Ph.D.
Professor of Bioengineering, Mechanical Engineering, Physical Medicine and Rehab, and Orthopaedic Surgery at the University of Pittsburgh; founding director at the Human Engineering Research Laboratories
Rory A. Cooper is an American bioengineer who currently serves as FISA/PVA Distinguished Professor, Past Chair, in the Department of Rehabilitation Science and Technology and professor of bioengineering, physical medicine and rehabilitation, and orthopedic surgery at the University of Pittsburgh. He is also assistant vice chancellor for research for STEM and Health Sciences Collaboration. He holds an adjunct faculty position at the Robotics Institute of Carnegie Mellon University, and is an invited professor at Xi'an Jiaotong University in Xi'an, China.
He is the founder and director of the Human Engineering Research Laboratories.
Cooper enlisted in the United States Army in 1976 and was assigned to the 3rd Ordnance Battalion, 32nd Air Defense Artillery Command with U.S. Army Europe and was later attached to the 5th Signal Command, USAREUR, and the U.S. Military Community Activity Worms, 21st Support Command. While stationed in Germany in 1980, he was hit by a bus while riding a bicycle. As a result, he became paralyzed from the waist down.
Cooper received a B.S. degree in electrical engineering from California Polytechnic State University, San Luis Obispo in 1985 and an electrical engineering M.Eng. from Cal Poly in 1986. He received the Ph.D. degree in electrical and computer engineering with a concentration in bioengineering from University of California at Santa Barbara in 1989.
Cooper has published just over 370 peer-reviewed journal articles. He is the author of Rehabilitation Engineering Applied to Mobility and Manipulation and Wheelchair Selection and Configuration and co-edited An Introduction to Rehabilitation Engineering, Care of the Combat Amputee, Warrior Transition Leader: Medical Rehabilitation Handbook., and Promoting Successful Reintegration.
Summary
When technology is properly created and applied it can be of tremendous benefit to people with disabilities. People with disabilities along with their allies know better than any other how being involved in the planning from day one is critical to a successfully accessible product, regardless of how many years in the future it lies. Dr. Cooper will present on technologies and research that he and members of the team at the Human Engineering Research Laboratories are working on ranging from Apps, cushions, homes, robots, and wheelchairs. Dr. Cooper will also speak about innovative education programs to build research and development capacity among people with disabilities and veterans.
Lecture objectives:
♦To gain exposure to the Participatory Action Design and Engineering (PADE) model
♦To convey the importance of inclusion of people with disabilities as partners in research and development through multiple avenues including professional education.
♦To demonstrate the power of technology to enhance lives.
This page was last updated on Thursday, January 5, 2023