How Cells Make Membrane Proteins
to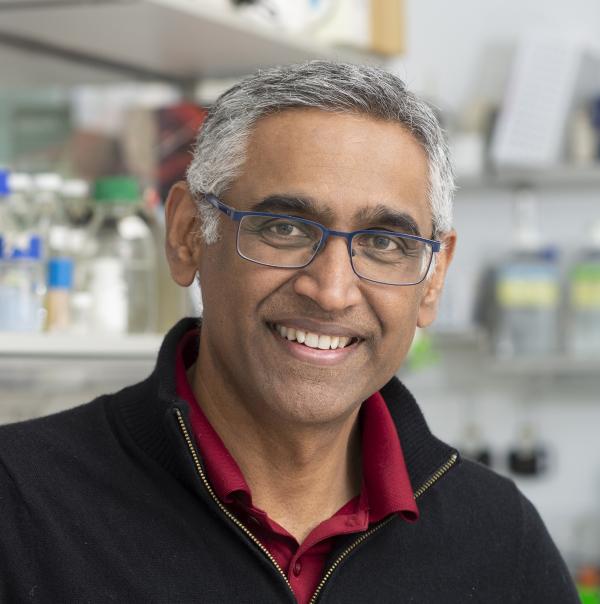 Manu Hegde, PhD.
Group Leader, MRC Laboratory of Molecular Biology
Medical Research Council (MRC)
Our research group seeks to answer two related questions. First, how do newly made proteins get to the right part of the cell and assemble into functional products? Second, how do cells recognize errors during protein maturation and target the defective products for degradation? Both processes are essential to all living cells, and even subtle problems in protein maturation or quality control lead to various diseases.
Summary
Our genomes encode ~5000 integral membrane proteins. These proteins are essential for sensing the environment, communication with other cells, transport of nutrients and metabolites, neurotransmission, and countless other physiologic processes. Newly made membrane proteins are first inserted into the endoplasmic reticulum membrane. The majority of these membrane proteins have to be weaved back and forth multiple times across the lipid bilayer, folded into a functional three-dimensional structure, and sometimes assembled with other subunits. Our research aims to understand how such complex membrane proteins are made correctly. We have taken a biochemical approach to identify and mechanistically dissect the factors involved in membrane protein targeting, insertion, folding, and assembly. We recently discovered an intramembrane chaperone that aids membrane protein folding. By studying how this chaperone functions, we revealed a new conceptual framework for membrane protein biogenesis. Ongoing efforts are aimed at understanding how multi-subunit complexes are assembled.
Presentation Objectives:
To understand what membrane proteins are and why they are important for life.
To understand where and how cells first make membrane proteins and embed them into the lipid bilayer.
To understand what machinery cells use to facilitate membrane protein insertion and folding.
This page was last updated on Wednesday, June 7, 2023