Cardiovascular Disease Disparities in Rural America: Can This House of Cards Be Saved?
to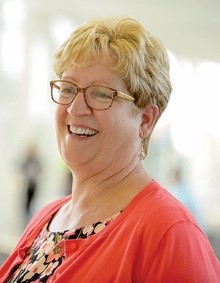 Debra Moser PhD, RN, FAHA, FAAN
Assistant Dean of PhD Program & Scholarly Affairs & Linda C. Gill Professor in Nursing
University of Kentucky College of Nursing
Debra Moser holds a Master of Nursing and Doctor of Nursing Science from the University of California at Los Angeles. She came to UK from The Ohio State University College of Nursing, Department of Adult Health and Illness Nursing. Since 1997, she has served as co-editor of the Journal of Cardiovascular Nursing. Dr. Moser's distinguished career began with 12 years of critical care nursing. This was just the beginning of a steady, productive journey toward her current program of research: working with and studying patients with coronary heart disease. As the College's Linda C. Gill Chair in Nursing and co-director of the RICH Heart Program, Moser is researching ways to improve outcomes and quality of life in people with heart failure and other cardiac conditions. Dr. Moser directs the Center for Biobehavioral Research in Self-Management of Cardiopulmonary Disease at the College of Nursing. She is currently involved with six different NIH-funded research projects, including three collaborative efforts with investigators from other institutions. Her work has been published in numerous journals, including the Journal of the American College of Cardiology, Circulation, Nursing Research, Social Science and Medicine, the American Heart Journal, the American Journal of Cardiology, and the American Journal of Emergency Medicine. Dr. Moser has earned numerous honors and awards, the most recent being the 2010 Nurse Practitioner Advocate State Award for Excellence from the American Association of Nurse Practitioners.
Summary
https://videocast.nih.gov/watch=51133
This page was last updated on Monday, August 28, 2023