NIH Lab Managers Working Group
Who We Are
NIH Lab Managers have unique and vast expertise and practical knowledge of how to identify and solve the most pressing operational challenges in our laboratories. "Lab Managers"—or those who function as lab managers—are critical to the mission of the NIH. Members of the NIH Lab Managers Working Group (LMWG) interact and share knowledge to broaden our global knowledge base. We welcome input from all members regarding what NIH laboratory scientists require to fulfill their needs.
Our Purpose
Lab Managers' contributions are pivotal to our ability to drive research forward and to translate discoveries into treatments. LMWG meetings provide a forum to address universal research/laboratory topics and challenges. To conserve resources and use them more efficiently, this group promotes sharing of resources such as equipment, supplies, reagents, etc. Additionally, the LMWG provides a forum for sharing important announcements and trans-NIH initiatives. Importantly, the LMWG promotes the enhancement of lab management skills and professional development. 
What We Do
In the context of NIH research priorities and initiatives and the physical and environmental frameworks defined in NIH master plans, the LMWG is a conduit for sharing information between NIH management and the research community to understand laboratory operations and needs. The group will advise the NIH Scientific/Clinical Directors (SD/CDs), and the NIH Associate Director of Scientific Resources on matters pertaining to lab operations for the pursuit of the NIH mission.
How to Join
This diverse group is comprised of biologists, chemists, facility managers, safety specialists, and others from all NIH institutes and campuses across the US. All interested NIH parties are welcome to join as general members. The group has a core team of representatives that have been nominated by NIH SD/CDs to serve as LMWG representatives and work on important issues affecting the NIH research community. Representatives are tasked with identifying, troubleshooting, and resolving issues to improve laboratory function. Representatives may poll/consult with general members and ICs to accomplish project goals to best meet the needs of the NIH community.
A well represented NIH LMWG will advance the mission of the NIH by creating a collaborative structure for our laboratory support personnel. We look forward to working with you to improve our support of research to ultimately fulfill the NIH mission "to enhance health, lengthen life and reduce illness and disability."
To Join
If you would like more information about the LMWG, email LMWG@nih.gov.
To join as a general member, request access to the LMWG Team and LISTSERV.
Meetings
Meetings are posted on Teams and shared via LISTSERV.
General meetings occur on the 2nd Thursday of each month from 12:00–1:00 pm (EST). Meetings consist of special interest topics. These meetings are open to the NIH community.
Representatives' meetings occur on the 3rd Thursday of each month from 12:00–1:00 pm (EST). These meetings are for representatives only.
Vendor meetings occur on the 4th Thursday of each month from 12:00–1:00 pm (EST). These meetings provide a forum for vendors to communicate services and products that may be of use to laboratories. These meetings are open to the NIH community.
Officers
Chair, Andrea Francesconi, MS, NCI
Vice-Chair, Sarah Sarsfield, MS, NIDA
NIH Deputy Director for Intramural Research (ex-officio), Nina Schor, MD, PhD 
NIH Associate Director of Scientific Resources (ADSR), ORS (ex-officio), Jessica Chertow, PhD, MBA
Chief Scientific Resources Liaison (ex-officio), Susan Wong, BS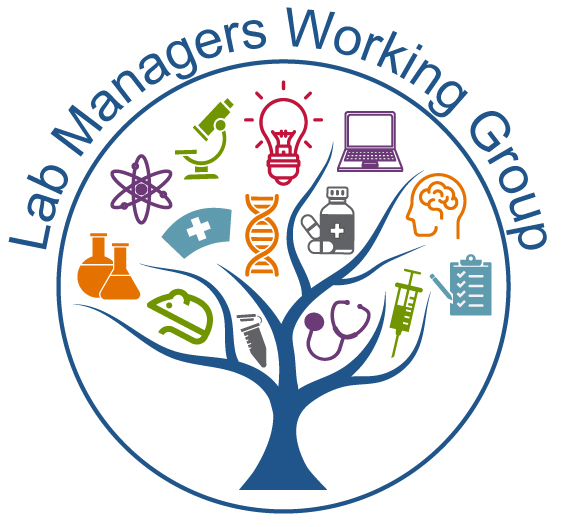 ---
Scientific Focus Areas
This page was last updated on Friday, September 15, 2023