The depressed brain: sobering and hopeful lessons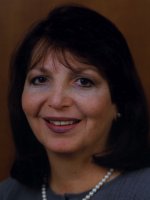 Huda Akil, Ph.D.
Co-Director and Research Professor, MBNI
Distinguished University Professor and Quarton Professor of Neurosciences
University of Michigan, Ann Arbor
Summary
In her talk, Dr. Akil will discuss the challenges of understanding the pathophysiology of major depressive disorder at the molecular and cellular level and the surprising insights derived from genomics and human postmortem studies. She will describe how animal models and neuroscience studies at multiple levels (from genetic to behaviorial) can be used to test and validate new targets for treatment and/or as biomarkers of the illness. Her talk will also focus on the notion of "molecular organizers" that play a broad role in neuroplasticity, development, adaptation to the environment, and responsiveness to treatment.
This page was last updated on Wednesday, August 11, 2021