Engineering T cells: moving beyond leukemia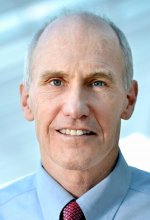 Carl June, M.D.
Richard W. Vague Professor in Immunotherapy
University of Pennsylvania
Summary
It is now well established that the immune system can control and eliminate cancer cells. Adoptive T-cell transfer has the potential to overcome the significant limitations associated with vaccine-based strategies in patients who are often immune compromised. Dr. June will discuss how the emerging discipline of synthetic biology—which combines elements of genetic engineering and molecular biology to create new biological structures with enhanced functionalities—can be applied to cancer. He will also talk about the outlook for chimeric antigen receptor (CAR) and T-cell receptor (TCR) T-cell therapies, including managing toxicities and expanding the availability of personalized cell therapy as a promising approach to all hematologic malignancies and solid tumors. Many questions remain in the field of CAR T cells, but the encouraging response rates pave a wide road for future investigation.
This page was last updated on Wednesday, August 11, 2021