Endoplasmic reticulum and immunometabolic homeostasis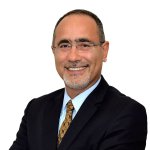 Gokhan S. Hotamisligil, M.D., Ph.D.
James Stevens Simmons Professor of Genetics and Metabolism
Harvard T.H. Chan School of Public Health
Summary
The major interest of Dr. Hotamisligil's laboratory is to study the regulatory pathways, which control glucose and lipid metabolism. His lab's biochemical and genetic studies focus on signal transduction using cultured mammalian cells as well as transgenic animals to identify specific abnormalities in these pathways, which are involved in human metabolic and inflammatory diseases including obesity, diabetes, fatty liver disease, atherosclerosis, and asthma.
This page was last updated on Wednesday, August 11, 2021