Genes, lifestyle, and risk for heart attack
to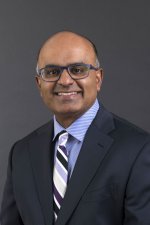 Sekar Kathiresan, M.D.
Director, Center for Genomic Medicine, Massachusetts General Hospital
Director, Cardiovascular Disease Initiative, Broad Institute
Professor of Medicine
Summary
Dr. Kathiresan leverages human genetics to understand the root causes of heart attack and to improve preventive cardiac care. Among his scientific contributions, Dr. Kathiresan has helped highlight new biological mechanisms underlying heart attack, discovered mutations that protect against heart attack risk, and developed a genetic test for personalized heart attack prevention.
This page was last updated on Wednesday, August 11, 2021