What the fly brain can teach us about the neural mechanisms of complex behaviors
to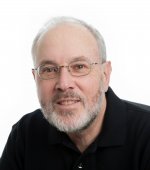 Gerald M. Rubin, Ph.D.
Executive Director, Janelia Research Campus
Vice President
Howard Hughes Medical Institute
Summary
For his lecture, Dr. Rubin will discuss the current state of circuit neuroscience in the fruit fly Drosophila melanogaster using examples from his lab's work on learning and memory, sleep, and aggression. Within the next five years, those working with Drosophila can expect to have comprehensive datasets, including a complete connectome, and powerful tools with which to study the fly's brain and behavior. Work in Drosophila should thus provide an early indication of whether the experimental and theoretical approaches envisioned by the BRAIN Initiative will be adequate to achieve an understanding of how a nervous system generates sophisticated behaviors.
This page was last updated on Wednesday, August 11, 2021