PROTAC-Mediated Protein Degradation: a New Therapeutic Modality
to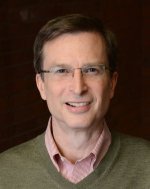 Craig M. Crews, Ph.D.
John C. Malone Prof of Molecular, Cell, and Developmental Biology
Prof of Chemistry
Prof of Pharmacology
Dr. Crews graduated from the University of Virginia with a B.A. in chemistry and received his Ph.D. from Harvard University in biochemistry. Dr. Crews has a foothold in both the academic and biotech arenas; on the faculty at Yale since 1995, his laboratory pioneered the use of small molecules to control intracellular protein levels. His first company, Proteolix, developed the proteasome inhibitor, Kyprolis™ for the treatment of multiple myeloma. His second venture, Arvinas, applies his lab's PROTAC 'induced protein degradation' technology to drug development. He has received numerous awards and honors, including the CURE Entrepreneur of the Year Award (2013), Ehrlich Award for Medicinal Chemistry (2014), Yale Cancer Center Translational Research Prize (2015), a NIH R35 Outstanding Investigator Award (2015), the AACR Award for Outstanding Achievement in Chemistry in Cancer Research (2017), the Khorana Prize from the Royal Society of Chemistry ( 2018), the Pierre Fabre Award for Therapeutic Innovation (2018), the Pharmacia-ASPET Award for Experimental Therapeutics (2019). Dr. Crews was named an American Cancer Society Professor in 2018.
Summary
The ability to control protein levels using PROTACs is changing how drugs are being developed and is expanding our concept of the druggable target space. Moreover, PROTACs offer the advantages of siRNA but with more favorable pharmaceutical properties (ADME, biodistribution, routes of administration). For the past 20 years, Dr. Crews has pioneered the development of this new modality from concept to clinical trials. Here he will describe the current and future trends in this fast-paced, exciting new therapeutic field.
This page was last updated on Wednesday, August 11, 2021