Getting to the "Heart" of Cardiometabolic Health Disparities
Robert S. Gordon Jr. Lecture | to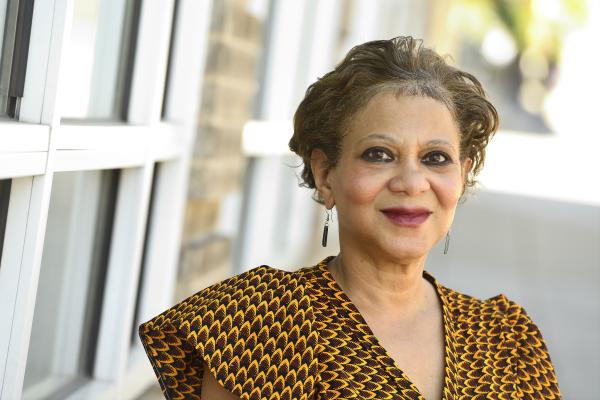 Lisa Cooper, M.D., M.P.H.
Bloomberg Distinguished Professor, Equity in Health and Healthcare
Professor of Medicine
Johns Hopkins University School of Medicine and Bloomberg School of Public Health
Dr. Lisa A. Cooper is a Bloomberg Distinguished Professor at Johns Hopkins University School of Medicine and Bloomberg School of Public Health. She is also the James F. Fries Professor of Medicine in the Division of General Internal Medicine and a core faculty member in the Welch Center for Prevention, Epidemiology, and Clinical Research, and she holds a joint appointment in the School of Nursing. Dr. Cooper was born in Liberia, West Africa, where she witnessed the effects of social deprivation on the health of many of her fellow citizens and developed the passion for her career in medicine and public health.
Summary
*Remote Lecture* https://videocast.nih.gov/watch=46081
Cardiometabolic diseases, including cardiovascular disease, diabetes, and chronic kidney disease, are exceedingly common and are collectively considered the leading causes of death worldwide. In this lecture, Dr. Lisa Cooper will describe the current state of cardiometabolic health disparities among adults in the United States. She will then discuss how interventions to reduce cardiometabolic health disparities are designed, implemented, and evaluated, and how these interventions address contributors to disparities at multiple levels—from the behaviors of individuals and their family members; to health professionals and healthcare organizations; to communities and policy-making agencies. Drawing upon methods from epidemiology, health services research, clinical trials, social and behavioral science, community-based participatory research, and implementation science, she will describe how she and her colleagues and community partners have contributed to evidence regarding the actions of individual patients and healthcare professionals, healthcare systems, and community-based organizations, that are most effective for advancing cardiometabolic health equity. Finally, she will discuss how political, environmental, and social variables can either prevent or help to sustain and spread the uptake of evidence-based programs.
Objectives:
*List contributors to racial and socioeconomic disparities in cardiometabolic health at the level of individuals, healthcare systems, and communities
*Describe effective intervention approaches for reducing disparities in cardiometabolic health
*Discuss key challenges and opportunities in translating evidence into practice and policy to advance cardiometabolic health equity
https://videocast.nih.gov/watch=46081
This page was last updated on Thursday, May 11, 2023