CRISPR-based Single Cell Approaches for Mapping Gene Function and Tumor Evolution
to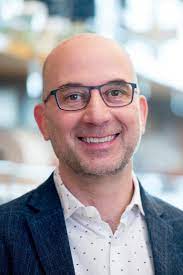 Jonathan Weissman, Ph.D.
Professor of Biology
Core Member, Whitehead Institute
Investigator, Howard Hughes Medical Institute
Whitehead Institute for Biomedical Research, Massachusetts Institute of Technology
We study how cells ensure that proteins fold into their correct shape, as well as the role of protein misfolding in disease and normal physiology. We also build innovative tools for broadly exploring organizational principles of biological systems. These include ribosome profiling, which globally monitors protein translation, CRIPSRi/a for controlling the expression of human genes and rewiring the epigenome, and lineage tracing tools, to record the history of cells.
https://videocast.nih.gov/watch=52301
This page was last updated on Monday, August 28, 2023