The World of Insect-Bacterial Symbiosis: What We Have and Have Not Learned
to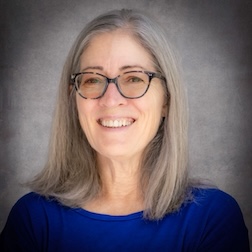 Nancy Moran, Ph.D.
Warren J. and Viola Mae Raymer Chair Professor Integrative Biology
University of Texas at Austin
My long-term interests are in the biology of symbiosis, particularly that between multicellular hosts and microbes. Symbioses are central in the evolution of complexity, have evolved many times and are critical to the lifestyles of many animals and plants and also to whole ecosystems, in which symbiotic organisms are key players. The primary reason that symbiosis research is suddenly active, after decades at the margins of mainstream biology, is that DNA technology and genomics give us enormous new ability to discover symbiont diversity, and more significantly, to reveal how microbial metabolic capabilities contribute to the functioning of hosts and biological communities.
Summary
 https://videocast.nih.gov/watch=51171
This talk will synthesize current understanding of bacterial symbionts of insects. Symbionts have been found to be fundamental players affecting nutrition, pathogen defense, reproduction, and development of many insect groups. Some of these are maternally transmitted, and organelle-like, and these have evolved the smallest known cellular genomes, endosymbionts to loosely associated gut bacteria. Others, such as many gut bacteria, have highly plastic genomes often gaining genes with consequences for host biology. In some cases, symbiotic bacteria offer a potential route to manipulating the biology of insect disease vectors, agricultural pests, and beneficial pollinators.
Presentation Objectives:
To understand the key roles that symbiotic bacteria play in the lives of insects, including disease vectors, major agricultural pest, and beneficial pollinators
To understand how different modes of transmission between hosts determine the functional capabilities and genomic plasticity of symbiotic bacteria
This page was last updated on Friday, October 20, 2023